Whatsapp
Whatsapp usage is pretty straight forward: just export the chat, then upload that file! Unfortunately, there are a lot of known issues with date parsing. The site is primarily tested with "M/DD/YYY HH:mm:ss", i.e. American 24 time format. Change your phone's settings to the US if things aren't working for you, otherwise feel free to comment on the existing issue. In a Whatsapp conversation, click the top menu, and select "More".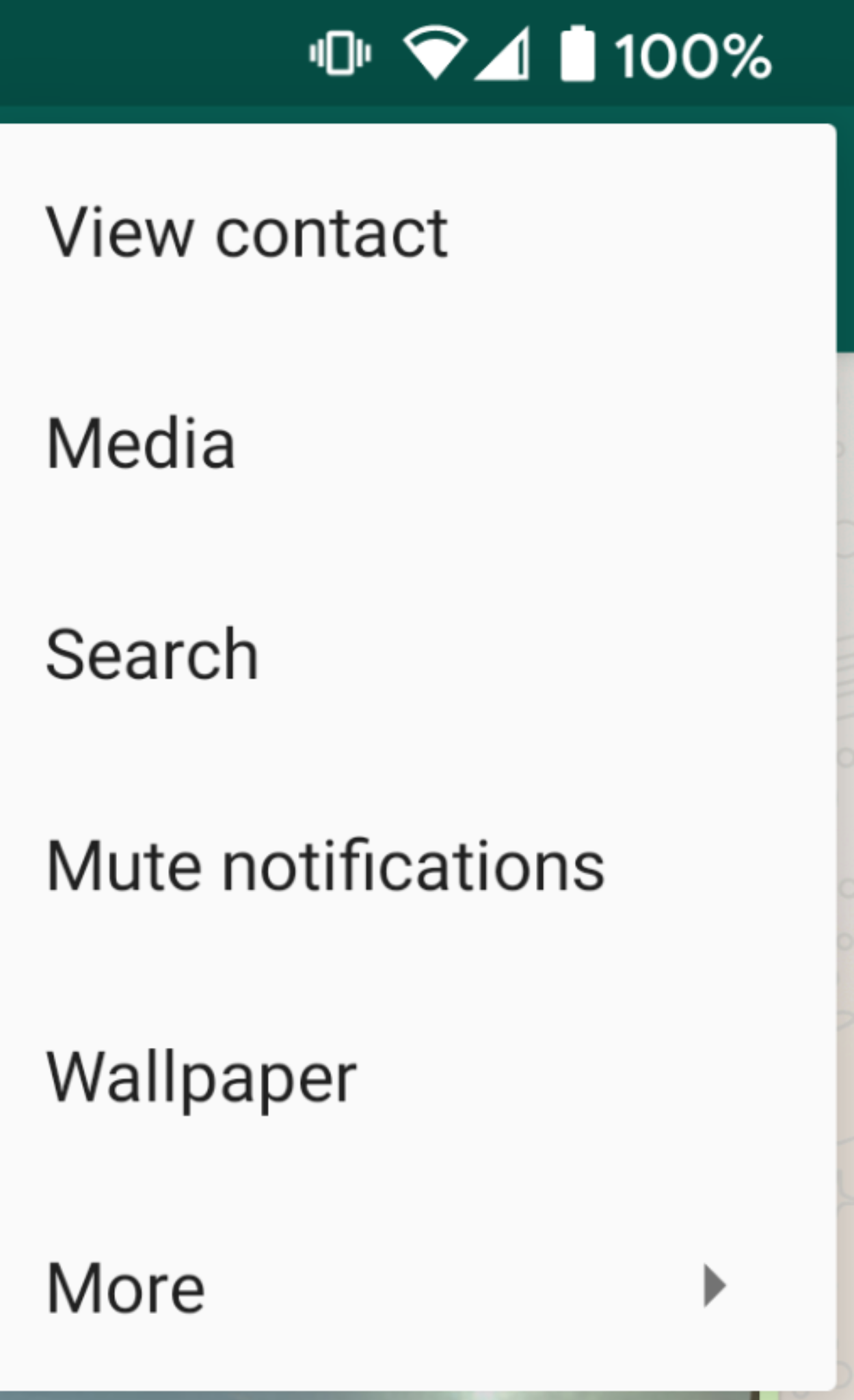 In the second menu, select "Export Chat".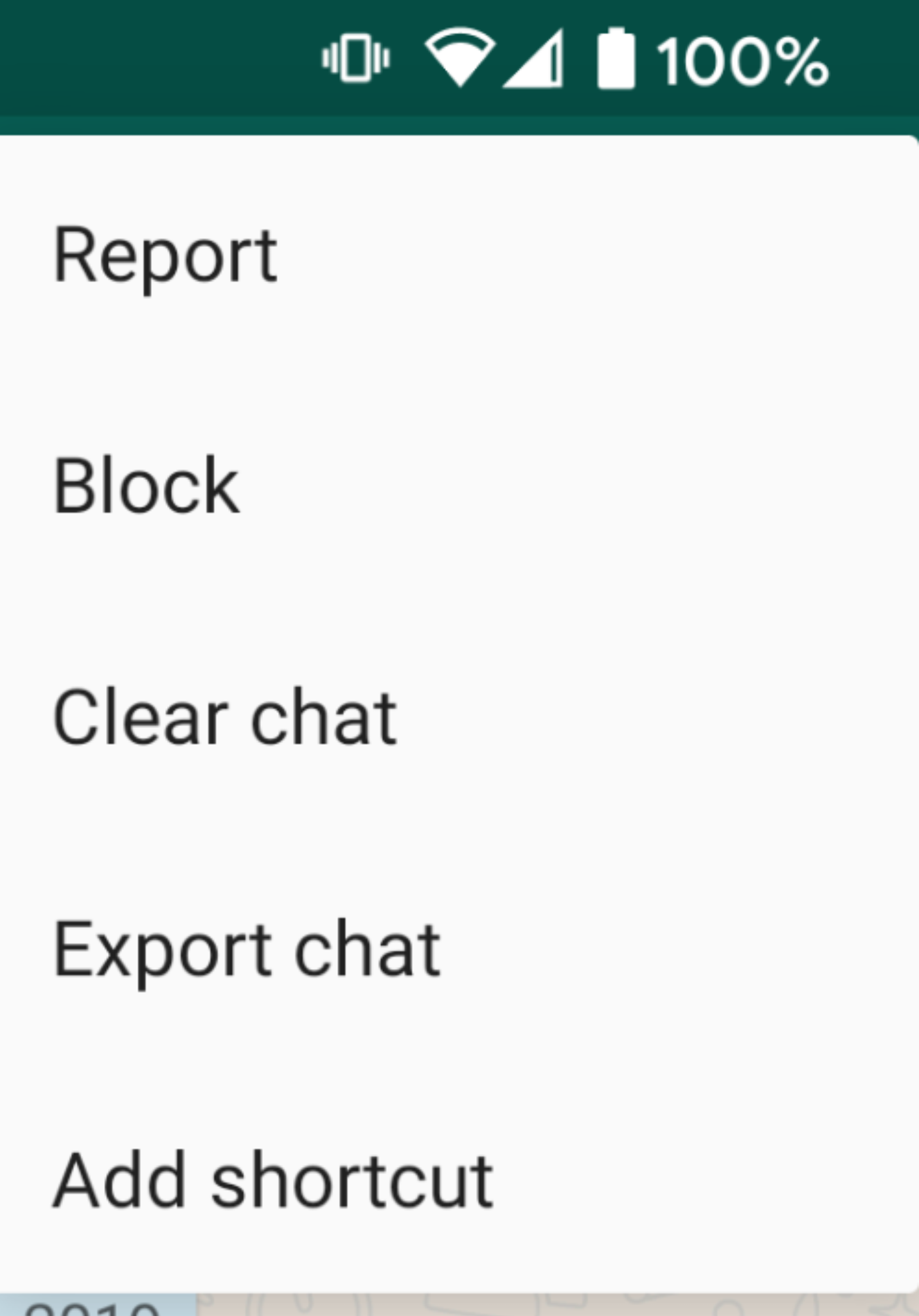 You can then save the chat file anywhere you want: email it to yourself, save it to Google Drive, etc. Then, upload that same file on the main page. This entire process can be done on mobile (although the website look isn't quite optimized for mobile)!